Jernagin, Sadie Mae
Leave a CondolenceSend FlowersPrint
June 26, 1944 - January 21, 2016
Sadie Dixon Jernigan,71, of North Carolina passed away January 21,2016 at Clements University Hospital, Dallas Texas after a brief and unexpected illness.
She is survived by her husband of 50 years, William Lucky Jernigan.She is also survived by a daughter Tabatha Hall and husband Craig Hall of Winterville NC, a daughter Lisa OQuinn of Elizabeth City,  2 beautiful granddaughters Kari OQuinn of Elizabeth City and Kayla Hall of Winterville and a stepgrandson Ryan Hall formerly of Hertford and numerous extended family and friends.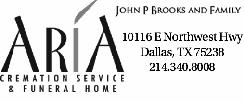 To express your sympathy with a flower arrangement please contact our florist.